Famous Castles near the Grange aux Herbes
A little tip: Save money by buying Castles passes
Nearby our bed and breakfast are the majestic castles of Chambord, Blois, Cheverny and Chaumont sur Loire. If you don't know them yet it is obvious that they are the first to discover, but if you have a little more time we highly recommend charming castles on a more human scale that offer romantic visits. Around our bed and breakfast are Villesavin, Beauregard, Troussay, Fougère sur Bièvre, Talcy, and la Ferté-Saint-Aubin. You are bound to fall in love with one of the many castles that surround us!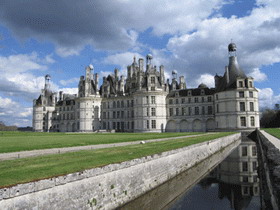 The Chambord Castle with its extraordinary double helix staircase, splendid rooms, stone carved ceilings, and numerous decorated chimneys is surrounded by a 5400 ha park.  Chambord is open all year round. There is always something happening there! 1000 ha of the park are open to the public with bike, mountain bike, pedestrian and horse paths. Observatories are located throughout to enjoy the preserved flora and fauna of the domain.
Cultural Season: Writers, shows, concerts, expositions… everything is here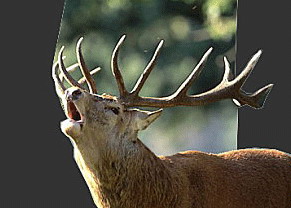 The deer's rut (Le Brâme du Cerf). Every year from about mid-September to the end of October, the observatories in Chambord Park allow you to witness the magic of the deer's rut. It is also possible for small groups of people to take a guided 4x4 ride to go to places not open to the general public to see the deers. Remember to book well in advance, places are very limited! More info here but only in French!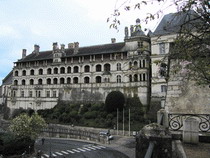 Located 20 min drive from our B&B, Le Château de Blois could well be the first castle to visit to learn this period of the French history. It will allow you see the evolution of the French architecture over 3 centuries. Here's a link to a very interesting (even if it's in French!) 3D video on the building of the castle over the centuries.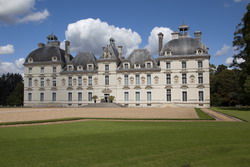 Owned by the same family for over 6 centuries, Le Château de Cheverny (located 15 min drive from our B+B) is richly furnished. In April the blooming of 250,000 tulips is an absolute must see! Hergé used it to create captain Haddock's Moulinsart castle!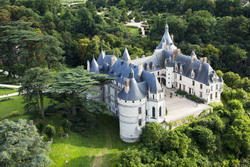 Successively owned by Catherine de Médicis, Diane de Poitiers and the Princesse de Broglie, Le Château de Chaumont sur Loire (located less than 40 min drive from our B+B) overlooks the Loire. This castle is famous for his Garden Festival. Its vast gardens are renewed each year based on a new theme.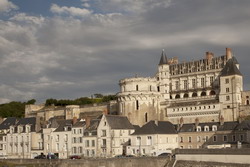 Louis XI, Charles VIII, and François Ier enjoyed living in Le Château d'Amboise (located less than an hour drive from our B+B). It offers a gorgeous view of the Loire Valley and the historical city of Amboise.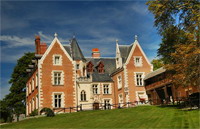 Leonardo da Vinci's last residence. Le Clos Lucé has been converted into a museum of his inventions. Full scale models of many of his inventions have been recreated in the park. It is located only 500m from the Château d'Amboise.
To give you an overview of the castles of the Loire Valley, here is a nice website:   leschateauxdelaloire.org/