If you prefer gardens, you will be delighted with the garden festival of Chaumont sur Loire (April-October), the floral park of La Source in Orléans and its magnificent collection of irises (May-June), the Botanical Garden of the Priory of Orchaise to the west of Blois and charming gardens such as Roquelin in Meung sur Loire, the English-style garden of Plessis Sasnieres to the south-west of Vendôme, the arboretum of the Fosse in Fontaine les Coteaux or the rose garden on the terraces of the Bishopric in Blois, classified as Remarkable Garden.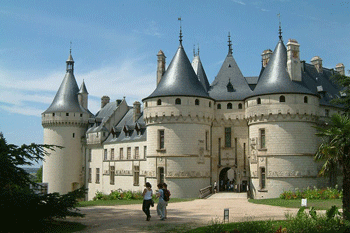 Gardens of the Chaumont sur Loire Castle
A very imposing castle with its big round towers surrounded by a 32 ha park.
The domain is open all year round and from April to the end of October, it hosts the well known International Garden Festival where famous designers create new gardens each year. 
Site in English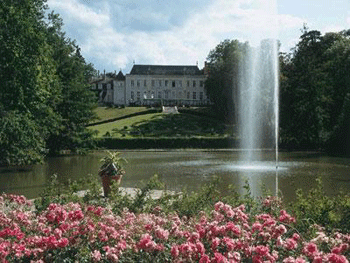 Parc Floral de la Source (South of Orléans)
35 ha of gardens enclosing the Loiret spring.
The "Iris Painting" (mi-may to early June) is quite remarkable with 900 varieties of Iris flowers.  Since 1996 it is part of the Specialized National Vegetal Collection.
Site in French.
Les Jardins de Roquelin, 45130 MEUNG SUR LOIRE 06.70.95.37.70.
A very pretty garden with many different roses in nice settings.  And once you have set your heart on a particular one, you can buy a plant in the garden store!
Site in French.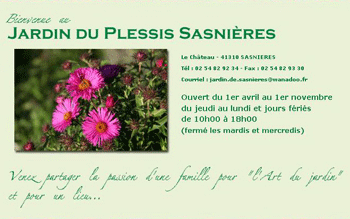 Le jardin du Plessis Sasnieres
A lovely English garden south-west of Vendôme.
Site in French.